Pune Police Public School
Under the Management of SYMBIOSIS (A Pune Citizen's Police Foundation Project)
Established 14th June 2003
KG Section: Mini, Junior and Senior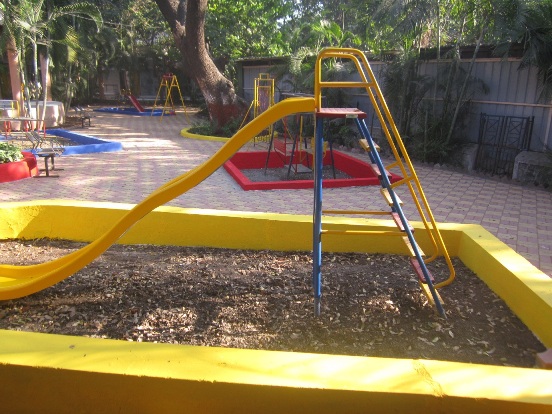 Pune Police Public School KG is a school with a difference, where 50% of the seats are reserved for the children of police personnel and 50% for civilians.
Scientific observation has established that education is not what the teacher gives; education is a natural process spontaneously carried out by the human individual, and is acquired not by listening to words but by experiences upon the environment. - Maria Montessori, Education for a New World.
At PPPS KG we follow the Project Method, which is based on the principle of 'learning by doing' and children perform activities beyond the walls of the classroom. The Project Method encourages investigative learning and is student focused as it enlists their active involvement in the tasks. Thus, learning becomes a scientific and social endeavour that promotes intellectual, psychological, social, emotional, physical, and ethical development in children.
At PPPS, KG children bask in these experiences throughout the year and enjoy learning in a lush, green, and stress-free environment. Field trips, cultural celebrations, healthy and nutritious mid-day meals and counselling facilities thus round up the inquiry based curriculum.
Contact Us
Opp Rahul Theatre, Police Headquarters,
Next to Police Recreation Hall.
Police Ground, Shivaji Nagar,
Pune 411 005.
Tel.: 02025534551/02025531161
Email id: pppskghm@symbischools.ac.in, pppskgmaccountant@symbischools.ac.in